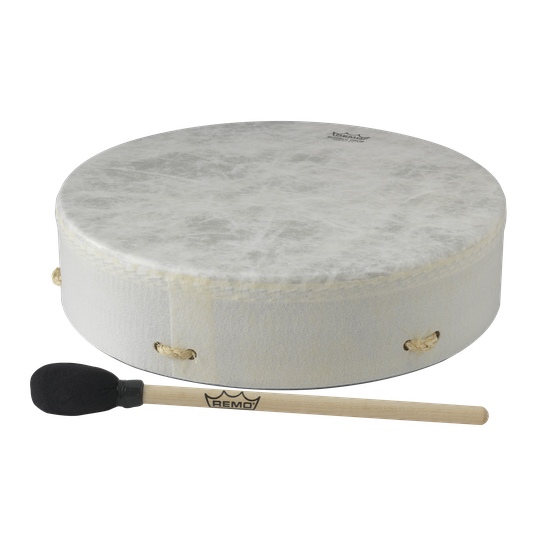 REMO Standard Buffalo Drum
Technology Acousticon®, Fiberskyn®
The Remo Standard Buffalo Drum is inspired by the indigenous cultures of the Americas. Equipped with a rope handle and a single mallet. The Remo Standard Buffalo Drum is manufactured with Remo's Fiberskyn® drumheads and patented Acousticon® drum shells for enhanced durability in any environment. Producing the same tonal characteristics found on traditional wood shell drums, the standard Buffalo Drums feature excellent projection and enhanced low-pitched fundamentals.
Available in sizes 8", 10", 12", 14", 16" and 22".
*16 and 22 inch BACKORDERED UNTIL DECEMBER 2021 - CONTACT FOR ORDER


Orders typically take 1-3 business days to process and ship. When items are out of stock, they will be dispatched no more than 10 days after ordering. For urgent orders please contact us first to confirm stock availability.