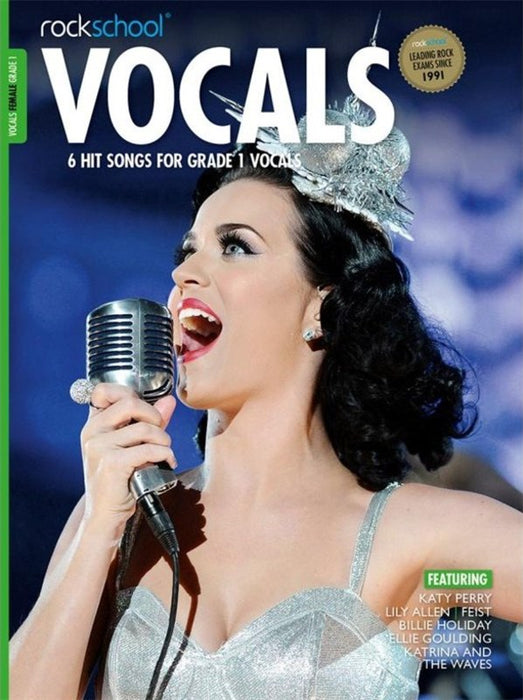 Rockschool Vocals Grade 1 to Grade 8 Female (2014-2020)
Rockschool: Vocals Grade 1 to Grade 8 Female (2014 - 2020)
Rockschool is about singing the songs you love. Your Vocals Grade 1 to Grade 8 book contains six of the biggest tracks from the past six decades arranged for you to sing for your exam. This book also includes examples of all the supporting tests found in the Rockschool Grade 1 to Grade 8 exam.
Fact Files:
Band and artists background information with recommended listening.

Backing tracks:
High quality recordings to sing along to in Rockschool exams.

Downloadable audio:
Use your download code for easy access to your audio.

Vocal scores:
Easy-to-follow separate Vocals scores.

Piano and Guitar parts:
Piano notation and Guitar chords included to help with practice.
Orders typically take 1-3 business days to process and ship. Please note that not all items are held in stock at Crescendo Music's retail store. When items are out of stock, they will be dispatched no more than 10 days after ordering. For urgent orders please contact us first to confirm stock availability.