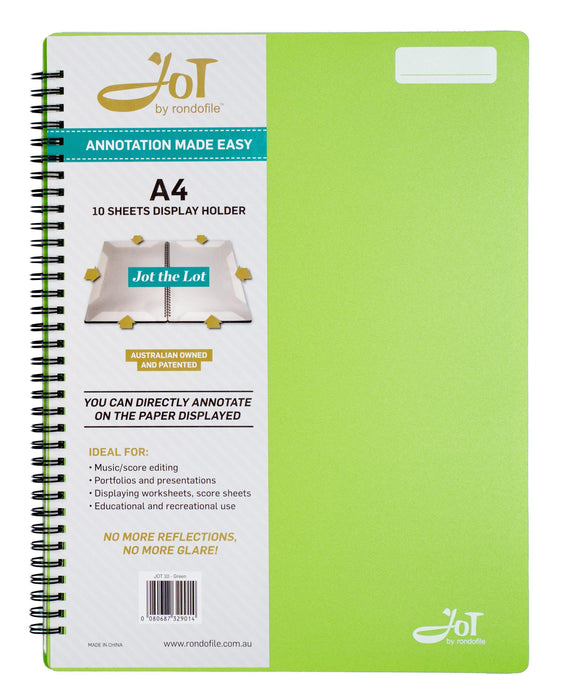 Rondofile Jot with Green Cover (10 sheets)
10 sheets display up to 20 A4 pages.
The JOT folder is a Rondofile 10 page display folder. The quality of the patented Rondofile sheets inside the JOT folder is the same high quality sheets as found in the Rondofile 20 & Rondofile 30 Display BOOK folders.
Besides music, this product is design to provide a slimmer display filing folder for general all-purpose use, as well as for those musicians and all alike who do not require so many sheets.