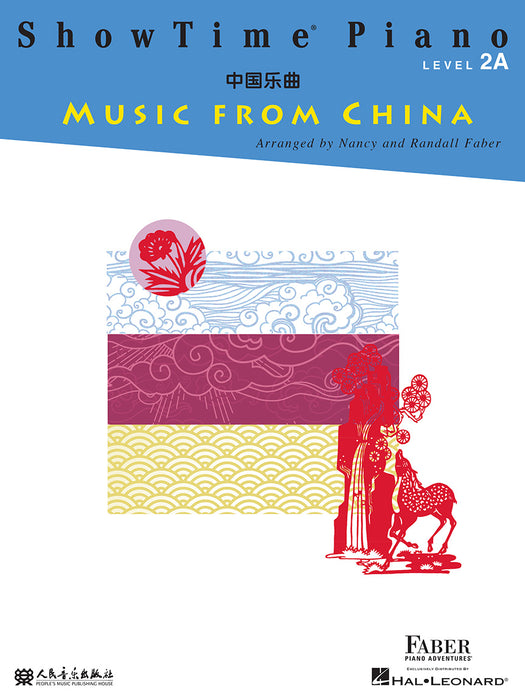 ShowTime Piano Music from China Level 2A by Faber Piano Adventures
ShowTime Piano Music from China is an exciting exploration of rhythmic dances, serene folk melodies, and original Chinese selections. The book is arranged for the elementary pianist and correlates with Level 2A in the Piano Adventures method. At this level, five-finger melodies with simple harmonies reinforce tonalities and intervals, and teacher duets offer inspiration and support. Students meet LeLe the musical panda, a furry friend who asks discovery questions to guide understanding. Creatively, a duet improvisation and a composition activity introduce the Chinese sound. Unique at each level of the series is a picture tour of China, a visual snapshot of history and culture.
Songs include: Counting Toads • Crescent Moon • Foot Sloggers Tune • The Game • Nine Lotus Lantern • Rainy Day • The Toy.