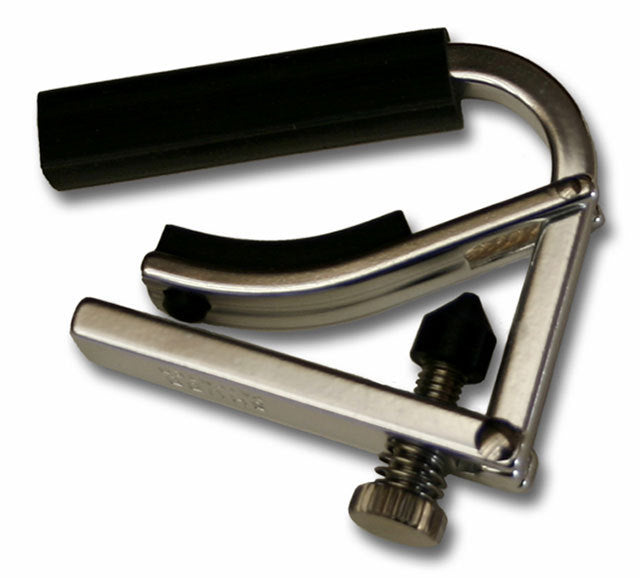 This model capo is made specifically for the ukulele! Made of aluminum - less than HALF the WEIGHT of the C9b (brass capo) and is in a Nickel finish.
At a glance it looks like our banjo capo, but it closes onto a smaller neck, and accommodates a slightly wider fretboard. Testing on many brands confirms this capo is a perfect fit on all tenors, sopranos, concerts, and baritones ...except the occasional baritone with a very large neck. In these cases, our banjo capo (any model 5) is a good fit.
Orders typically take 1-3 business days to process and ship. When items are out of stock, they will be dispatched no more than 10 days after ordering. For urgent orders please contact us first to confirm stock availability.