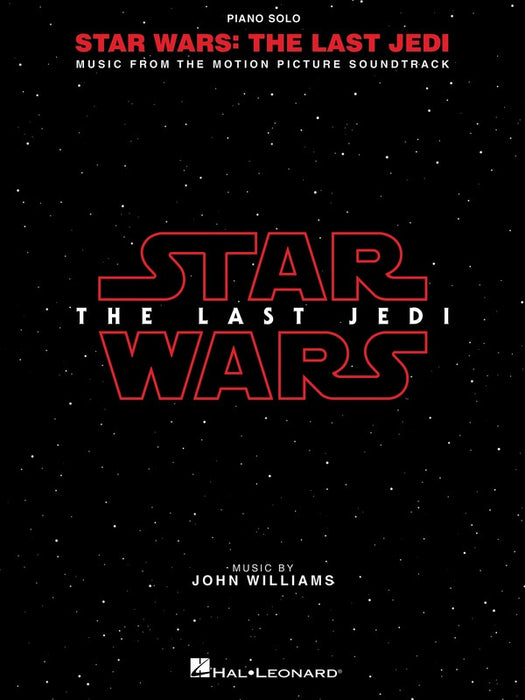 Star Wars The Last Jedi Piano Solo
Star Wars composer John Williams returned to compose the soundtrack to this final installment of this blockbuster franchise, and he has approved the piano solo arrangements in this songbook. Includes 12 selections: Ahch-To Island • The Battle of Crait • Canto Bight • Fun with Finn and Rose • The Last Jedi • Main Title and Escape • Old Friends • Peace and Purpose • The Rebellion Is Reborn • The Sacred Jedi Texts • The Spark • The Supremacy. The book also includes 8 pages of color artwork from the film!
Orders typically take 1-3 business days to process and ship. Please note that not all items are held in stock at Crescendo Music's retail store. When items are out of stock, they will be dispatched no more than 10 days after ordering. For urgent orders please contact us first to confirm stock availability.