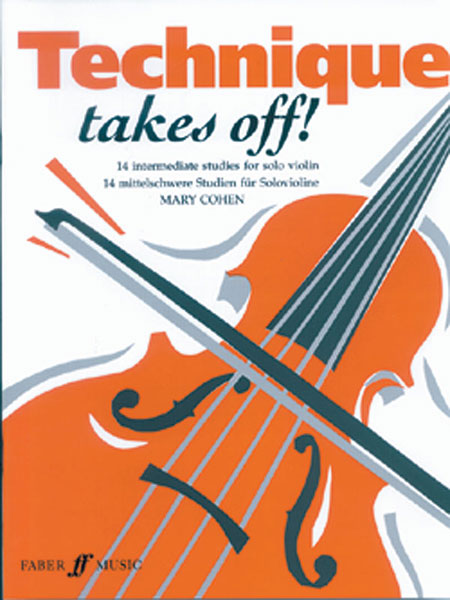 Technique Takes Off Violin
Technique Takes Off! Violin presents fourteen original, imaginative studies for solo violin, designed to lead on from the elementary studies for younger players to those of Mazas and Kreutzer. Each piece concentrates one or two aspects of technique, and the whole set covers a wide range of left and right hand skills, including spicatto bowing, string-crossing, moto perpetuo, cantabile, and easy double stopping.

Teachers and pupils will find this invaluable yet light hearted collection both enjoyable and stimulating.
Orders typically take 1-3 business days to process and ship. Please note that not all items are held in stock at Crescendo Music's retail store. When items are out of stock, they will be dispatched no more than 10 days after ordering. For urgent orders please contact us first to confirm stock availability.