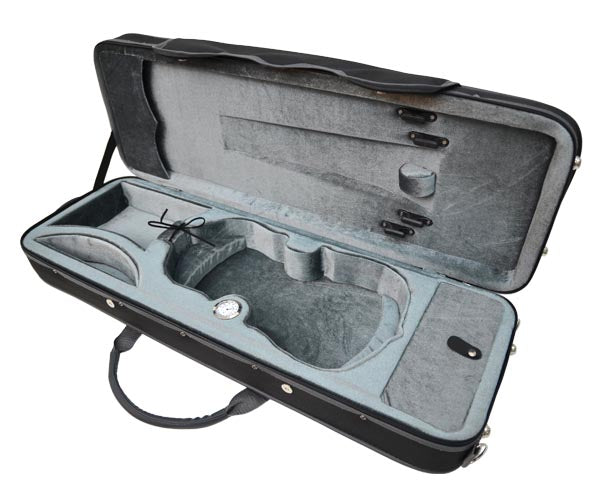 TG Violin Case Oblong Lightweight Grey 1/4 Size
1/4 size violin case to protect your instrument. Oblong shaped and lightweight carrying padded case. Built in hygrometer to help you read weather humidity, so that your violin is properly looked after in Australia's constant changing climate. 
Spacious accessory compartment, four bow holder space, and cushioned pads. External with music pouch, side handles, and carry shoulder strap.
Interior:
Hygrometer
4 x Bow holders
Matching blanket
One enclosed internal compartment
One open compartment space for straps
Cushioned suspension pads
Velcro neck restraint
Internal Dimensions: 49 x 18.5 x 8.5cm (space available to violin)
Exterior:
External name tag holder
External music pouch
Two side handles
Synthetic leather corner design, piping and handles
Two carrying straps
External Dimensions: 64.5 x 25 x 10.5cm
Weight: 1.35kg
Orders typically take 1-3 business days to process and ship. When items are out of stock, they will be dispatched no more than 10 days after ordering. For urgent orders please contact us first to confirm stock availability.