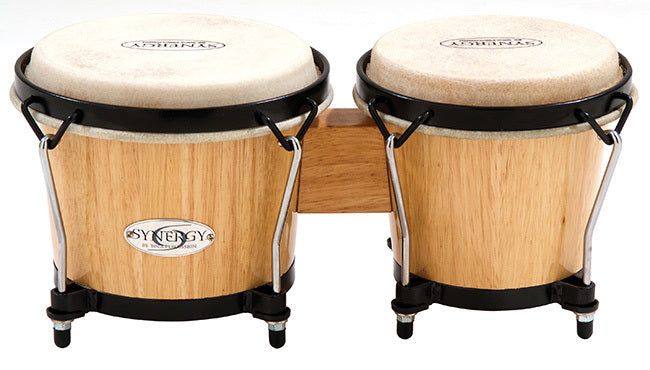 Toca 6 & 6-3/4" Synergy Series Wooden Bongos (5 Colours)
For Health, For Spirit, For Life
Natural Gloss Finish, 6" & 6-¾" heads, Natural rawhide heads, 28" two ply wood shell construction, Black Powder coated hardware.
Toca is committed to being green and environmentally-friendly. The wood we use is harvested from a plantation in Thailand, where our drums are then lathed and handcrafted by local musicians. This carefully managed resource is much easier on the environment than wood taken from primary forests.
 Also available in Amber, Bahama Blue, Rio Red, and Trans Black Colours.
Orders typically take 1-3 business days to process and ship. Please note that not all items are held in stock at Crescendo Music's retail store. When items are out of stock, they will be dispatched no more than 10 days after ordering. For urgent orders please contact us first to confirm stock availability.