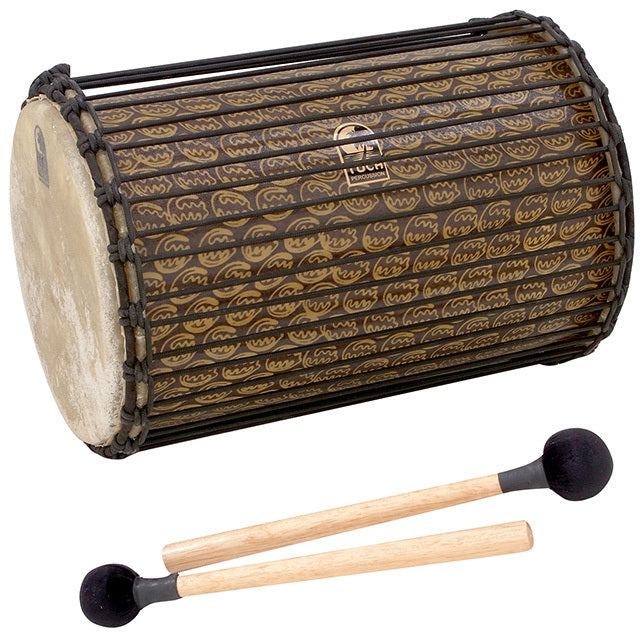 Toca Freestyle Series Djun Djuns with Mallets (2 Sizes)
For Health, For Spirit, For Life
Freestyle Djun Djuns with Mallets - 12" Sangban, Mid Range Tone.
Outstanding melody, design and various authentic African tones
Drum body is constructed of synthetic material, 3 sizes, sold separately, 10" (Kenkeni) produces the high tone, 12" (Sangban) produces the mid-range tone and the 15" (Dundunba) produces the deep bass tone.
Real calf skin heads produce heavy tones and eliminate ringing overtones
Low-stretch Alpine rope with braided cores
Mallets included.
Orders typically take 1-3 business days to process and ship. Please note that not all items are held in stock at Crescendo Music's retail store. When items are out of stock, they will be dispatched no more than 10 days after ordering. For urgent orders please contact us first to confirm stock availability.