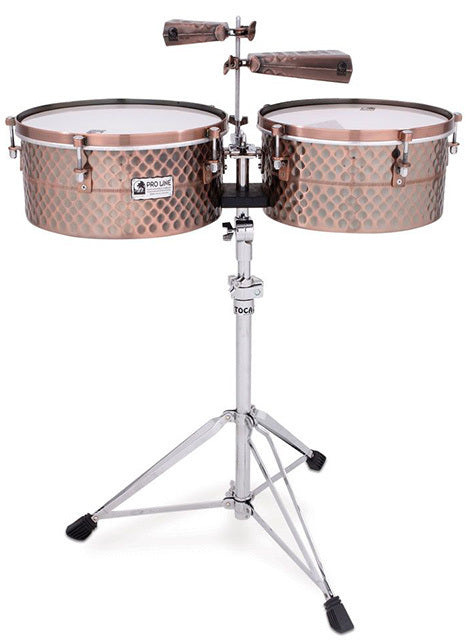 Toca Pro Line Series Timbale Set 14 & 15" in Black Copper
For Health, For Spirit, For Life
14" and 15" steel shells are 6¾" deep with 5 lugs on each shell allowing for ultimate cascara sound.
Black Copper finish with unique state-of-the art hammering application.
Tuning rod bolts are lower than the rim allowing for crisp rim shots without interference.
Fully adjustable cowbell mounting bracket. (Cowbell not included)
Comes with fully adjustable tripod stand.
Orders typically take 1-3 business days to process and ship. Please note that not all items are held in stock at Crescendo Music's retail store. When items are out of stock, they will be dispatched no more than 10 days after ordering. For urgent orders please contact us first to confirm stock availability.