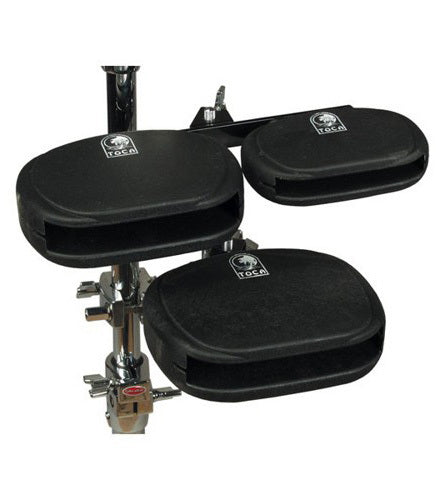 Toca Synthetic 3 Piece Clave Block Set with Mount
For Health, For Spirit, For Life
Clave Block Pack with Gibraltar Mount. 

Durable synthetic blocks with the sound of wood. 

Soprano, Alto, and Bass tones all in one. 

Gibraltar dual post stacks three blocks together. 

Mounts to any existing stand or arm.
Orders typically take 1-3 business days to process and ship. Please note that not all items are held in stock at Crescendo Music's retail store. When items are out of stock, they will be dispatched no more than 10 days after ordering. For urgent orders please contact us first to confirm stock availability.