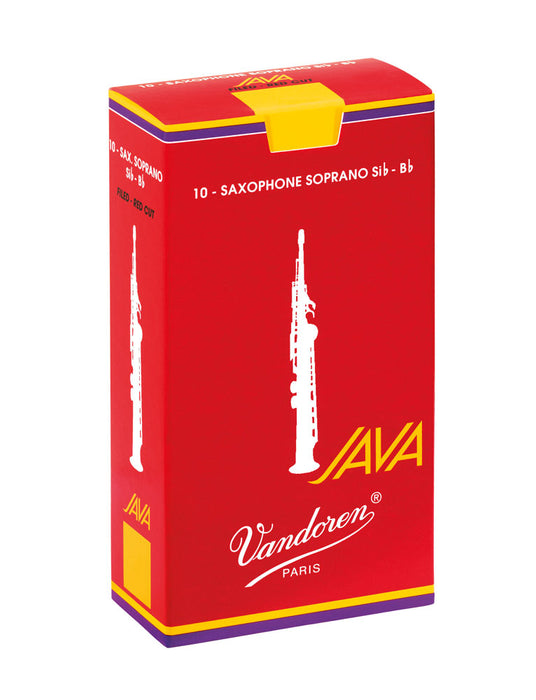 Vandoren Java Red Soprano Saxophone Reeds Box of 10
The driving force behind the JAVA "Filed - Red Cut" design was to offer more sonic possibilities to musicians while keeping the qualities of the original Java.
More flexible than its elder version, with a little more tonal body, the JAVA "Filed - Red Cut" offers a full, rich, centered sound and excellent projection with an extremely precise attack.
Orders typically take 1-3 business days to process and ship. Please note that not all items are held in stock at Crescendo Music's retail store. When items are out of stock, they will be dispatched no more than 10 days after ordering. For urgent orders please contact us first to confirm stock availability.