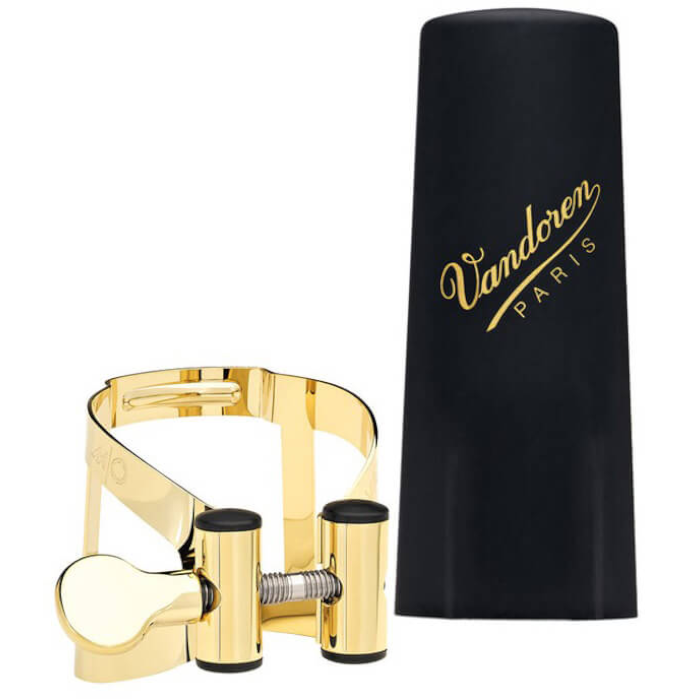 Vandoren Masters Optimum Alto Saxophone Ligature with Cap - Gold Lacquered
The new M|O ligature combines the lightweight construction of the legendary Masters ligature with the highly efficient tightening of the OPTIMUM ligature. These particular ligatures are designed to work exclusively with the Masters mouthpieces.

• Lightweight.
• Easy to set up.
• Quick and symmetrical tightening with a unique double-track screw mechanism.

• Inverted tightening with only 2 small contact points on the reed. Thus, the ligature allows an optimum vibration of the reed and a crisp articulation.