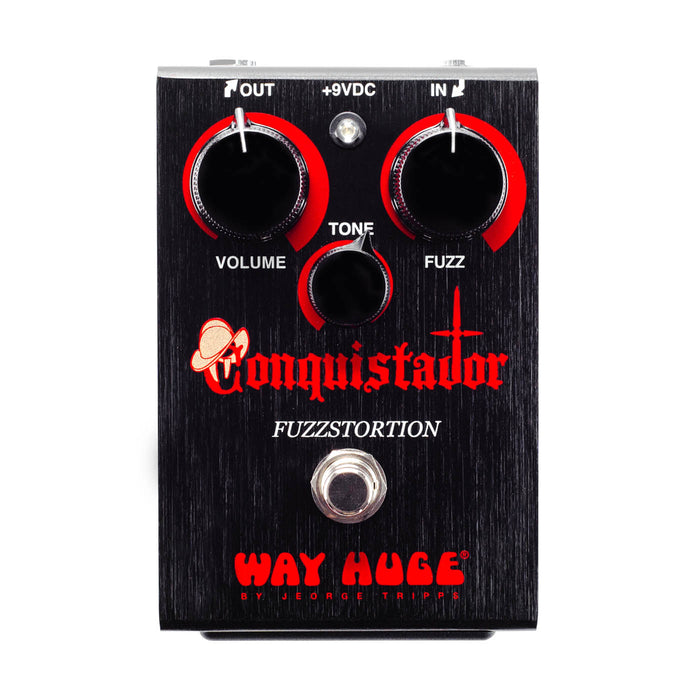 Way Huge Conquistador Fuzzstortion
Want to know what the Conquistador Fuzzstortion sounds like? Take a giant Velcro strip and tear it apart with great vigor, and you'll have your answer. This aggressive gated fuzz conquers sonic frontiers with ease and simplicity. Just use the classic Volume, Tone, Fuzz control setup to dial in your sound and then play a soundtrack to shred the space-time continuum. Even at extreme settings, the Conquistador Fuzzstortion remains musically pleasing in its onslaught of destruction.
Orders typically take 1-3 business days to process and ship. When items are out of stock, they will be dispatched no more than 10 days after ordering. For urgent orders please contact us first to confirm stock availability.