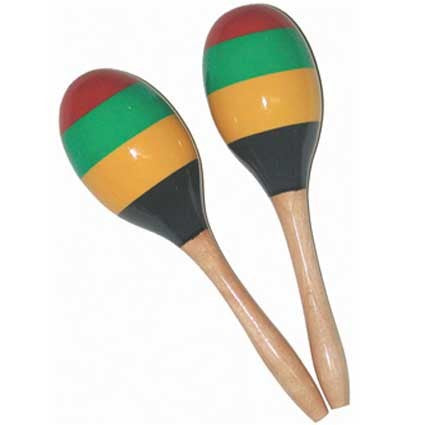 Wooden Maracas with Coloured Stripes
Colourful wood maracas with bright stripes to add a salsa sound.
Add a little salsa with this pair of colourful maracas. This Latin instrument is shaken in pairs and the sound is made by beans hitting the inside of the instrument.
Orders typically take 1-3 business days to process and ship. When items are out of stock, they will be dispatched no more than 10 days after ordering. For urgent orders please contact us first to confirm stock availability.