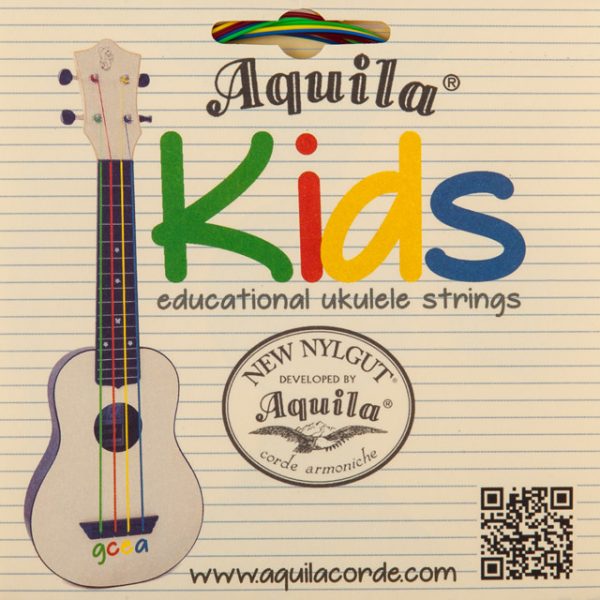 Aquila Nylgut KIDS Educational Soprano Ukulele String Set
Aquila Kids Educational Coloured Ukulele Strings.
It has been a natural step for Aquila to create a dedicated set of ukulele strings under the name of "kids". This new set of strings is made for educational purposes. Colours are notes inspired by an educational method in use around the world since the 1960s. Colours can help reinforce learning, by identifying the colours to the strings.
The new set "kids" is made of the NEW NYLGUT, produced in Italy on extruding machines. Thanks to a proper balance of string gauges it fits Soprano, Concert and Tenor ukulele sizes.
Aquila Kids Educational Ukulele Strings
Coloured New Nylgut Strings
For Soprano, Concert or Tenor Ukuleles
Includes Aquila Kids Tutorial Booklet & Vinyl Sticker
Regular Tuning - Key of C
Pack Includes Coloured Strings G, C, E, A
Handmade in Italy
Superb Sound Performance, Superior Strength & Intonation
Suitable for Soprano, Concert and Tenor ukulele sizes.