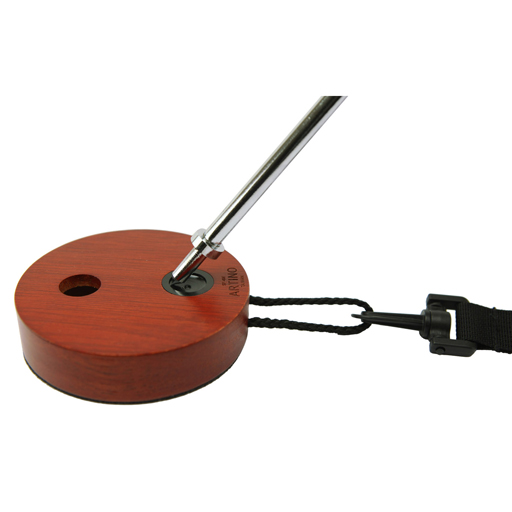 Artino Sound Resonance Anchor Wooden Cello End Pin Holder Stopper
Artino resonance pin stoppers are designed to help the cellist play with more facility and comfort while enhancing the sound of the instrument. The idea is that sound and vibrations from the cello that run down the spike are being wasted if using a rubber stopper... with the Artino resonance pin stopper you can stop your cello slipping and enhance those wasted vibrations!
A combination of non slip rubber padding, ergonomic pin hole, sturdy wooden build and support strap ensures that your cello is held steadily in place.The inside of the stopper is wooden & hollow, allowing for a full bodied resonance and enhancement in the sound of the instrument. This Stopper is fully adjustable and can be used for all ages and heights! Set the desired length that you want it away from the chair, and have it at the perfect length every time you go to play!