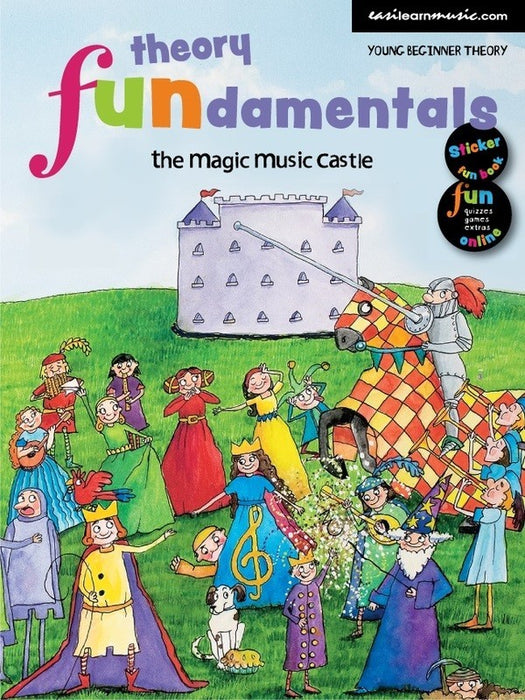 Easilearn : The Magic Music Castle Music Theory Fundamentals
Illustrated stories make learning about music easy and fun. Music Sticker Fun Book Story method of introducing music concepts, with full colour and music stickers For children aged 5 to 9 years.
Puzzles and colourful stickers are vibrant and attractive. Children remember easily who lives where at Grand Stave Castle. Makes a great gift book for young music students.