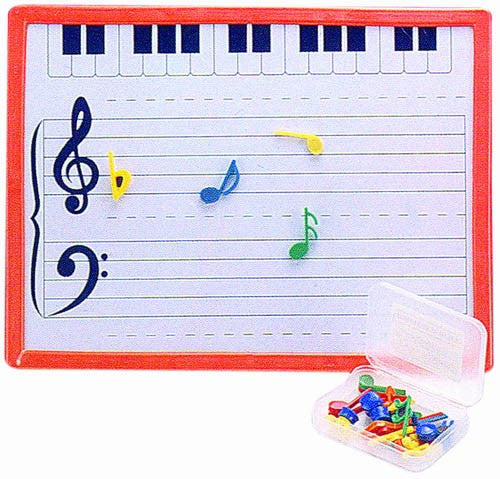 Magnetic Music Teaching Board with Music Notes
A great teaching aid for music. A framed whiteboard with piano keys along the top and 2 large staves with bass and treble clef. The coloured magnetic music notes can be moved around the board. A popular choice with parents to use at home with children to help with music lessons, as well as with music teachers.
The board measures 23cm (H) x 30cm (W) including the frame and there are approximately 25 music notes.
Magnet Contents
Semibreve Note
Minim Note
Crotchet Note
Quaver Note
Semiquaver Note
Demisemiquaver Note
Minim Rest
Crotchet Rest
Quaver Rest
Semiquaver Rest
Demisemiquaver Rest
Sharp Sign
Flat Sign
Natural Sign
Dots
Number 2 x 2
Number 3 x 1
Number 4 x 2