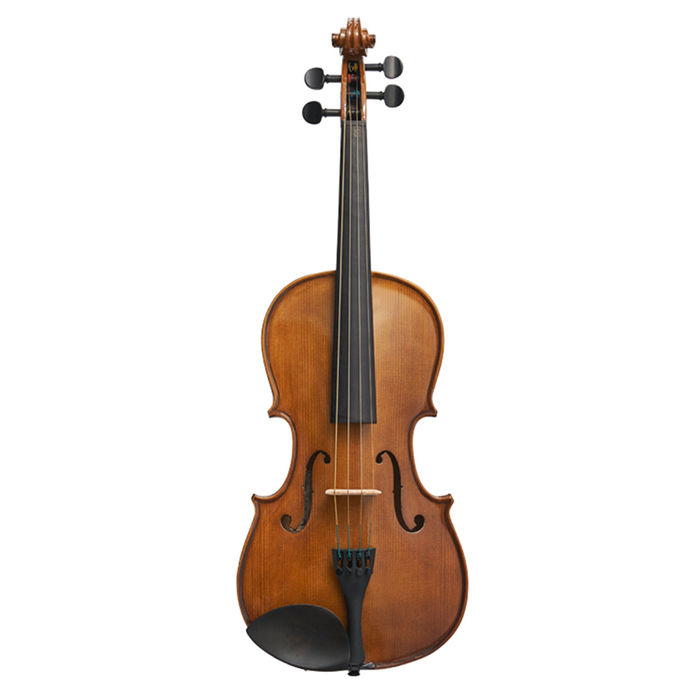 The OVA90 ORION viola is a beginner-intermediate level viola offered exclusively at Crescendo Music, as a reasonably priced step-up instrument for the advancing player. The OVA90 viola offers a focused and powerful playing tone. Available in the 14" to 16" sizes.
Each ORION instrument is individually assembled, set up, and inspected by our experienced luthiers before the instrument leaves Crescendo Music.
Crescendo's professional String Instrument Setup includes:
shaping the fingerboard and nut to professional curvature
carving and fitting the bridge to the instrument
shaping and fitting pegs
upgrading strings with quality studio steel strings 
tuning the instrument
fitting and adjusting the soundpost
Future trade-in

All ORION violins, violas, and cellos can be traded in for a different size/model. Trade-in credit value up to 40%, subject to condition.
Features:
Carved, spruce top
Carved, maple back, neck & ribs
Stradivari design
Fine ebony fingerboard
Fine ebony pegs
Real inlaid purfling
Multi-layered soft brown satin varnish
Composite tailpiece integral adjusters
Upgraded studio strings
Brazilwood bow with ebony frog
Lightweight case
Sizes available: 13" - 16"