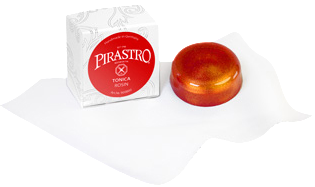 Pirastro Tonica Rosin for Violin
Metallic orange. Medium hardness and grip.
Developed to suit Pirastro Tonica strings which are some of the most popular and affordable synthetic core strings. Pirastro develop their own specific rosin and design it according to the technical requirements of Pirastro's different string lines. The rosin name corresponds with the brand name of the violin, viola and cello string names.