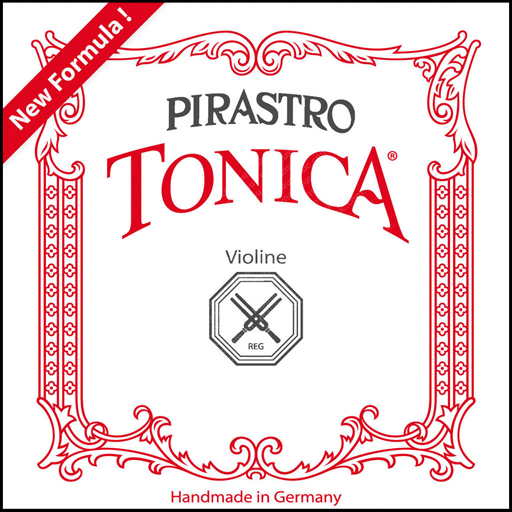 Pirastro Tonica Violin Single String G
Tonica Strings are made of the finest, most flexible single filaments. They feature dependability and a powerful volume. The strings give a quick response and stay in tune immediately.
Student quality violin strings which are great in humidity, and produce a warm and round tone. They are similar to Dominant strings, but with a silver D string. Some students find them softer on the fingers than Dominants.
Please select, available in 3 different sizes.
Single string - G

E-steel, ball end
A-Aluminium on Perlon, ball end
D-Silver on Perlon, ball end
G-Silver on Perlon, ball end