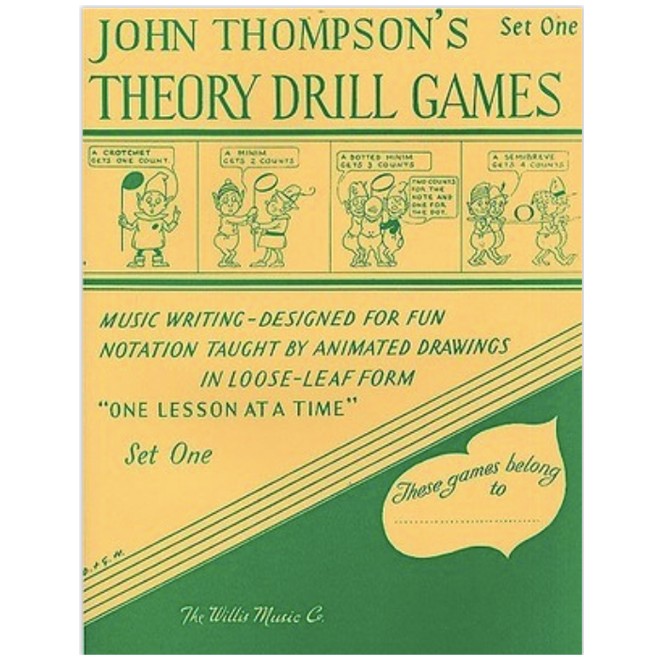 Theory Drill Games John Thompson
John Thompson's theory drill games is excellent for theory for younger students. It is very visual helping to make music concepts clearer to students.
There is also a nice variety of different ways that information is presented so it is never boring. There are some helpful gnomes on hand to assist! All the work is done at home and the teacher can quickly evaluate student efforts as work sheets are handed in.