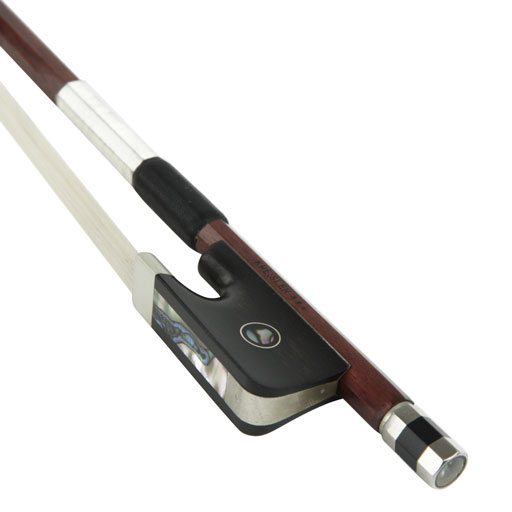 Cello Bow Kreisler Advanced Quality Pernambuco
This bow is made from Pernambucco in the European tradition of bow-making. It is perfect for advancing players who want the traditional feel of a wooden bow and are looking for something that is more advanced than a standard student bow. It is octagonal and fully lined with a Parisian eye. This bow was Made in China.
This bow has a flexible stick and is beautifully balanced. It has an outstanding response time and boasts a warm and resonant sound with good projection. This bow has an excellent level of control and will facilitate more complex strokes such as staccato, spiccato and sautille. This bow would be suitable for the intermediate, advancing player and serious amateur.